Time to buy a house? – property on a tear
Defi what? "Get with the decentralised times.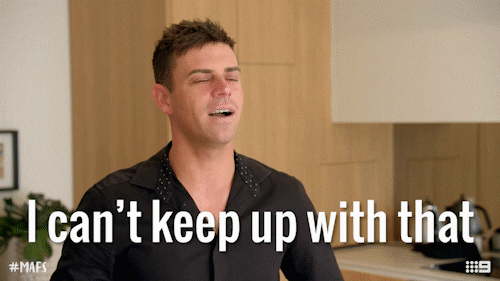 What is DeFi? Decentralised Finance is a cryptocurrency revolution and Jonathan DeCarteret from Bumper joined Grafa's Grady Wulff to give the low down.
In the week ahead – Will COVID-19 outbreaks in Australia hit travel stocks again this week? Can the ASX continue to climb? Will the US Federal Reserve maintain low interest rates despite inflation and economic recovery?
Will other countries follow El Salvador's lead in making Bitcoin legal tender?
All retail investors' eyes will be on Reddit forums to see which business will be targeted this week after WWE and Clover Health were rallied by Redditors last week.

Wednesday, 16th June, 1600 AEST
U.K. Consumer Price Index (CPI) YoY
Did the price of consumer goods and services in the U.K. continue to climb in May as lockdowns ended and the economy began recovering from the pandemic?
Thursday, 17th June, 1130 AEST
Australia Full Employment Change (May)
Did Australia's employment rate continue to decline in May as businesses adjusted to a second month without JobKeeper?
Thursday, 17th June, 0400 AEST
U.S. Federal Reserve Interest Rate Decision
Will the U.S. Federal Reserve maintain low interest rates despite increasing inflation and a recovering economy?
Thursday, 17th June, 0845 AEST
New Zealand GDP (QoQ) (Q1)
How much did the New Zealand economy grow in Quarter one as it started its travel bubble with Australia?
Will Black Friday make the market green?
Keep an eye on US retail stocks as well as Australian retailers with a presence in the US.Black Friday retail sales have become one of the biggest events events on the retail calendar.
Our beef with meat: Your next barbecue just hit a snag

Beef prices have increased 25% in the last five years.
Legs of lamb retailing at $35.
Biggest rise in more than 20 years.
By Dan PetrieThrowing a steak on the barbecue is becoming a luxury for many Australians as the cost of beef registers $23 per kilogram, representing a rise of more than 25% in the last five years according to data compiled from the Meat and Livestock Association.The Sunday roast is also now more challenging for the country's 'lambassadors' with a leg of lamb now retailing for more than A$35 in Australia's major supermarkets.Poultry has provided consumers with somewhat of a pricing reprieve with chicken retailing at A$5 per kilogram.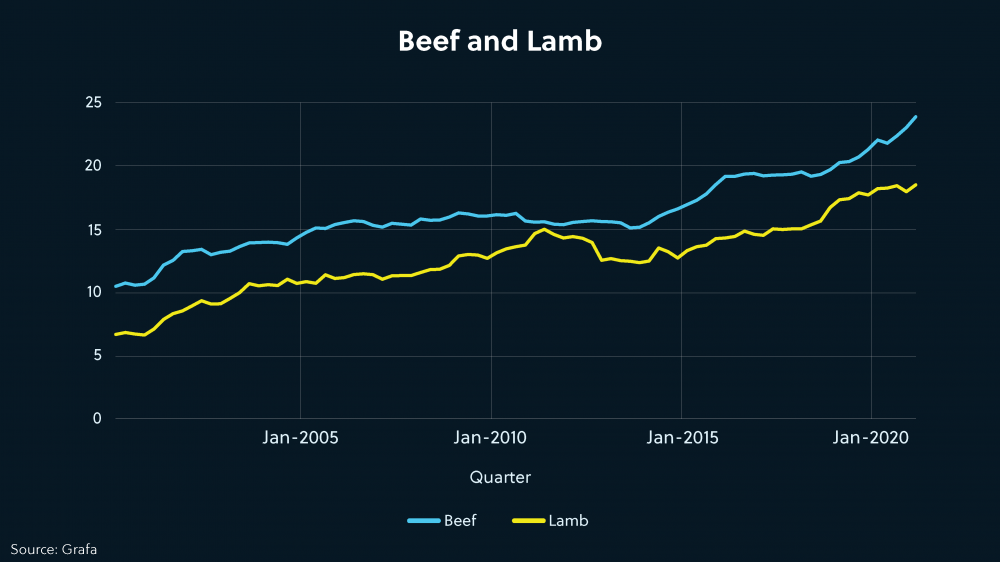 Whilst drought through the eastern states of the country has impacted supply, strong overseas and domestic demand has pushed the beef price from $15/kg in 2017 to $23/kg in 2021.As a marker of inflation, the most recent surge in beef prices is the largest increase in more than 20 years.While Australians show no signs abandoning the long held custom of barbecuing, many will have a sharper eye on price next time they visit the butcher.
Want to see more?
Sign up to the Grafa app for under $100 a year!
That's a hundred dollars to boost your financial future.
Or $100 wasted on a night out – you choose! Subscribe to the Grafa app today!
Grafa PTY LTD
Outram Street
West Perth WA 6005
Australia
unsubscribe
To read the full article and more in the Grafa app, available on all app stores.
Track the trends
Get the hot tips first
Stay close to your investments
Learn to trade like a pro
Let your money entertain you
See more
stories like this
After the first 20 minutes of trade, these are the stocks that are shooting higher
...read more
See more
stories like this