The end of the line for JobKeeper
The end of the line for JobKeeper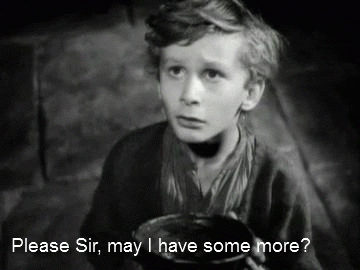 How will the end of JobKeeper affect employment? With the end of the Federal Government's wage subsidy program will businesses be forced to lay off staff?

In the US, will President Biden's US$1.9 trillion stimulus package and his 200 million vaccination milestone boost US consumer confidence to a four-month high in March?

In the UK, did Boris Johnson's economy weather the impact of both the COVID-19 pandemic and Brexit in the year 2020?

And there is a serious blockage that may prompt another toilet paper buying frenzy. It's feared the container ship blocking the Suez Canal may also block the supply of toilet paper globally ????‍♀️.

Wednesday, 31st March 01:00 AEDT
US Consumer Confidence (Mar)
Will American consumer confidence continue climbing to a four-month high after an aggressive vaccination goal was reached and the Senate passed Biden's US$1.9tn stimulus package?
Wednesday, 31st March 17:00 AEDT
UK GDP year-on-year
How did the UK economy cope with the double whammy of Brexit and the COVID pandemic in 2020?
Thursday, 1st April 11:30 AEDT
Australia Retail Sales (Feb)
What impact did Victoria's COVID-19 lockdown in February have on national retail sales?
Thursday, 1st April 11:30 AEDT
Australia Trade Balance (Feb)
Will Australia continue January's run where it notched up its biggest trade surplus on record?
Will JobKeeper's end lead to a spike in unemployment?
Businesses around the country are facing their first week without JobKeeper. The Federal Government's wage subsidy program has helped keep almost 4 million Australians in work throughout the COVID-19 pandemic.

As JobKeeper ends, the Federal Government moves to the next phase of its economic recovery plan.

The plan includes a more targeted approach to industries which have been hard hit, including the tourism and aviation support package and more funding for the arts sector.

But many hold concerns the JobKeeper program is ending too soon – predicting unemployment will rise sharply.

More than 1 million Australians were still on the JobKeeper wage subsidy at the end of January, according to Australian Taxation Office figures.
Grafa PTY LTD
Outram Street
West Perth WA 6005
Australia
unsubscribe
To read the full article and more in the Grafa app, available on all app stores.
Track the trends
Get the hot tips first
Stay close to your investments
Learn to trade like a pro
Let your money entertain you
See more
stories like this
After the first 20 minutes of trade, these are the stocks that are shooting higher
...read more
See more
stories like this