COVID, CARS & KFC – Money Mate
COVID, CARS & KFC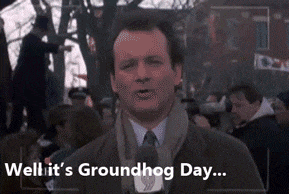 COVID lockdowns, the European economy and Aussie jobs are all in the frame in the Grafa week ahead.
Victoria's snap five-day lockdown is set to end midnight Wednesday, with any extension dependent on how quickly authorities can contain the COVID-19 cluster.
Friday's ASX session saw investors pouring into pandemic-winning stocks like carsales.com, REA Group and KFC-operator Collins Foods. If the trend continues it will be a case of lockdown deja vu.
Meanwhile, in the US, former president Donald Trump's impeachment trial could be over early in the week, depending on how many witnesses, if any, are called.
Monday 21:00 AEDT
EUR European Industrial & Trade Data
Has industrial production rebounded, and how is Europe's trade balance sheet looking?
Tuesday 21:00 AEDT
EUR GDP (QoQ) (YoY)
Will the European economy record another quarter of contraction?
Thursday 00:30am AEDT
US Retail Sales (Jan)
After a 0.7% fall in December, have Americans spent more or less in January?
Thursday 11:30am AEDT
AUD Jobs Data (Jan)
How many new jobs have been created in Australia?
Will Black Friday make the market green?
Keep an eye on US retail stocks as well as Australian retailers with a presence in the US.Black Friday retail sales have become one of the biggest events events on the retail calendar.
Want to see more?
To read the full article and more in the Grafa app, available on all app stores.
Track the trends
Get the hot tips first
Stay close to your investments
Learn to trade like a pro
Let your money entertain you
See more
stories like this
After the first 20 minutes of trade, these are the stocks that are shooting higher
...read more
See more
stories like this