CommBank cuts Afterpay's grass
CommBank cuts Afterpay's grass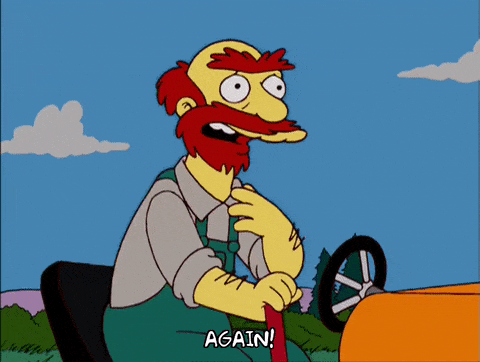 Several European countries suspended the AstraZeneca COVID-19 vaccine, Afterpay met its newest Buy Now Pay Later rival, and Bitcoin soared past 62,000 US dollars this week.

Locally, the ASX closed lower on Friday and shed 0.87% for the week as the tech sector faced a widespread selloff on the back of rising inflation fears amongst investors in the US.

Australia's unemployment rate fell to 5.3% for February, beating expectations of 6.3% as the economic recovery gains momentum.

Still, there is a bump in the road ahead with JobKeeper ending this month.
The week as a chart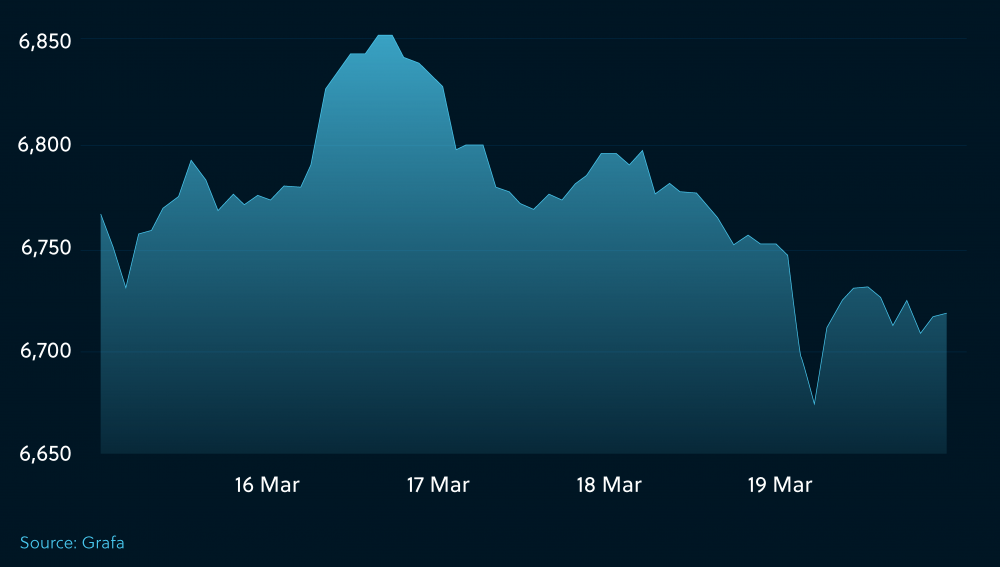 Want to see more charts?
Preorder Grafa now!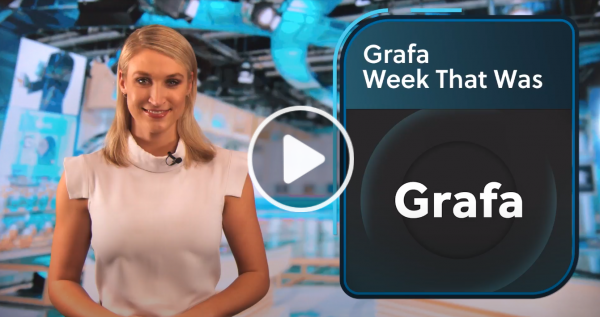 CommBank jumps on BNPL bandwagon
Competition in the Buy Now Pay Later sector heated up this week as the Commonwealth Bank of Australia unveiled its CommBank BNPL offering.The new market entry aims to undercut Afterpay's fees and will include customer credit checks – a step Afterpay has so far refused to take.
Want to see more?
Which COVID-19 jab do investors prefer?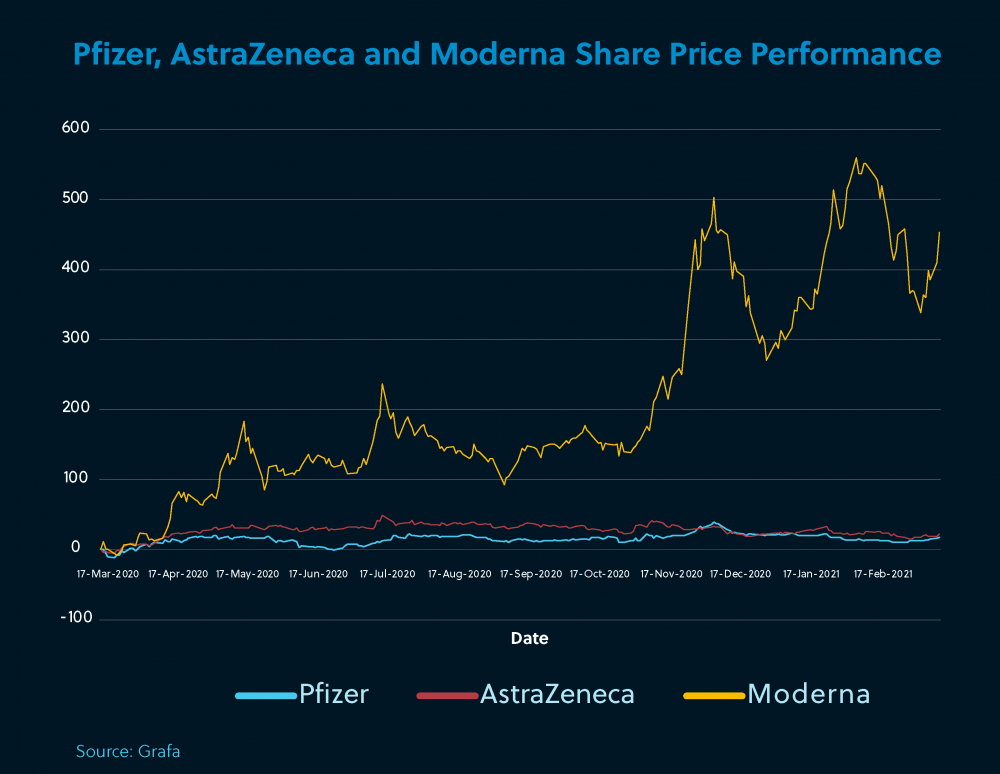 Pfizer's first mover advantage has little impact on share price growth.
AstraZeneca moves in unison with Pfizer despite negative press.
Moderna's share price soared 620% in the last 12-months.
US-based Moderna has experienced the highest share price growth of the big three pharmaceutical companies mass producing COVID vaccines over the last 12 months.
The smallest of the big three, Moderna's share price has soared 453% over the last year from a low US$25.82 in March 2020 to as high as US$185.98/share in February 2021.
This has seen the company's market capitalisation grow almost ten-fold to US$56.6 billion.
Despite its first mover advantage, Pfizer's share price has traded in a measured range between a low of US$27.03/share and high at US$42.56/share over the last 12 months.
AstraZeneca's share price has risen 22.3% and Pfizer's share price has increased by 17.4%.
Know a mate who would like this? Forward it on.
To read the full article and more in the Grafa app, available on all app stores.
Track the trends
Get the hot tips first
Stay close to your investments
Learn to trade like a pro
Let your money entertain you
See more
stories like this
After the first 20 minutes of trade, these are the stocks that are shooting higher
...read more
See more
stories like this