Code breaker; Klarna raise; Oz recovery
Code breaker; Klarna raise; Oz recovery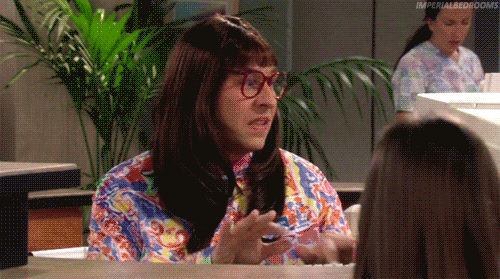 Loopholes in the buy now, pay later (BNPL) code of conduct, Klarna's expansion and Australia's economic recovery all made Grafa headlines this week.
Locally, the ASX closed 0.74% lower on Friday but gained 0.56% for the week.
The first ever code of conduct for the BNPL sector came into effect in Australia on Monday but loopholes have already emerged, most notably that the code has no penalties attached to it.
Meanwhile, it's "take two" for personal loan provider Plenti in its bid for a BNPL option for financing renewable energy.
Not to be outdone, fellow BNPL player Klarna raised US$1 billion for expansion into the US, triggering a sell-off in competitor Afterpay.
In key data, Australia's economic recovery is on track with gross domestic product increasing 3.4% in the December quarter, while the RBA kept the cash rate at a record-low 0.1% for a fourth consecutive month.
And WallStreetBets Redditors were at it again – this time shorting Rocket Companies in a move that lifted its share price 70%.
The week as a chart
POWR price surges
China's trade spat with Australia dominated the headlines but triggered an investment rush, with Treasury Wines surging 3.65% despite a brutal new tariff on wine from the Middle Kingdom.The tariffs have split opinion over what's next, with iron ore a big talking point.But the metal's spot price hit record highs of $US136.29 per tonne after Brazilian producer Vale downgraded 2020 production.This pushed miners like Fortescue Metals, BHP and Rio Tinto up, pulling the ASX200 along for the ride.
Australia knocked off its gold mining perch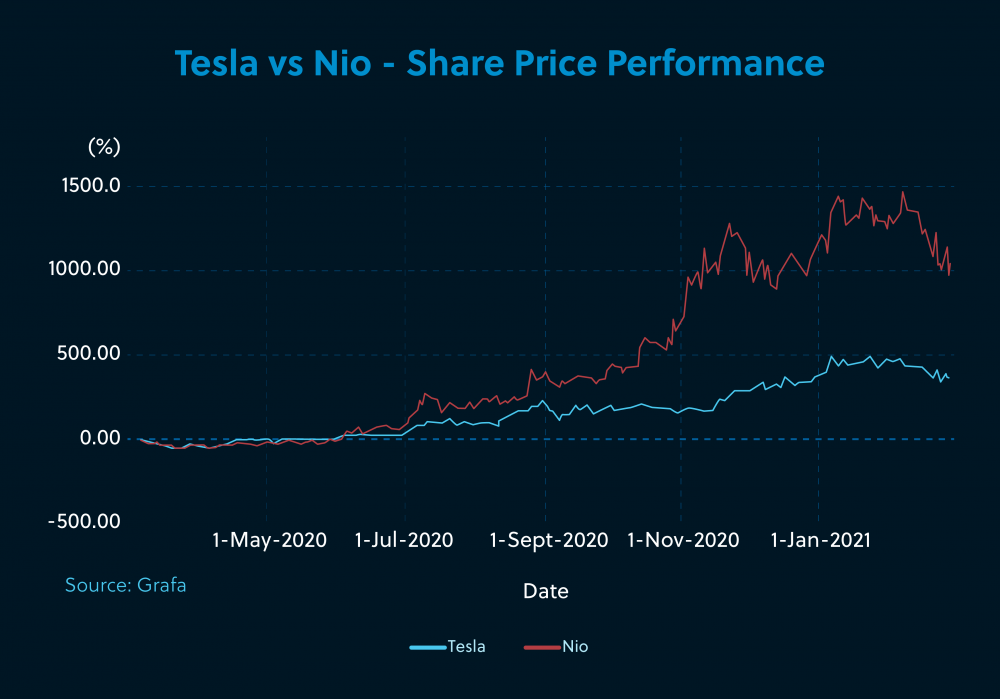 Nio share price surges 2538% YoY on China EV push.
Market cap almost rivals General Motors.
Chinese regulators target complaints around Tesla.
The race to dominate the global Electric Vehicle (EV) market is heating up as China's Nio is making its name as one of Tesla's more prominent rivals in Asia.
Nio's share price has grown 2538% from a low US$2.38/share last March to a record US$62.8/share last month. The Chinese EV player has a market capitalisation approaching that of US automaking giant General Motors.
Nio's share price growth has benefited from a Chinese government directive to bolster efforts in the EV sector in a bid to reduce vehicle exhaust pollution in its major cities.
Concurrently, Nio rival Tesla is facing scrutiny from Chinese regulators amid customer complaints about failing auto-brake systems, vehicle explosions and quality issues.
Tesla said in a statement it would "thoroughly investigate the problems reported by consumers and step up inspections".
The EV push has, however, faced a setback after EV producers reported issues with limited availability of computer chips.
Nio's market value dipped to US$61.23 billion this week after almost touching US$100 billion in January, tempering sales growth expectations this year.
Tesla continues to be the dominant player within the EV market, delivering just under 500,000 cars globally last year, while Nio marked 43,728 deliveries.
With the arrival of Ford's Mustang Mach-E into US dealerships last month, the EV competition is just starting to heat up.
To read the full article and more in the Grafa app, available on all app stores.
Track the trends
Get the hot tips first
Stay close to your investments
Learn to trade like a pro
Let your money entertain you
See more
stories like this
After the first 20 minutes of trade, these are the stocks that are shooting higher
...read more
See more
stories like this