Bye now, cya later? – Money Mate
Are Australians ready to splash the cash?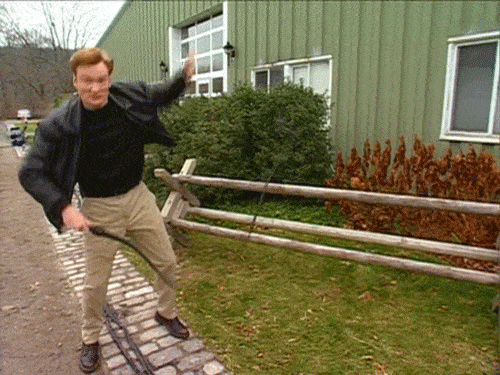 Facebook "re-friended" Australia, a crackdown on the buy now, pay later sector and a Bitcoin bounce dominated the Grafa week in finance. The Aussie market limped to a close on Friday, shedding 1.77% for the week on the back of a massive sell off in tech stocks. Less than a week after banning all Australian news from its platform, Facebook pulled an about-face by agreeing to an amended news media code, inking a content deal with Seven West Media and discussing similar deals with Nine and News Corp. Meanwhile, the buy now, pay later sector is next cab off the rank for a regulatory crackdown with a new code of conduct to come into effect on March 1. Capped late fees, restrictions on purchases and credit checks are just some of the new rules to prevent users acquiring unaffordable debt. And troubled casino operator Crown Resorts will face a third inquiry into its operations after the Victorian Government announced a Royal Commission into Crown Melbourne.
The week as a chart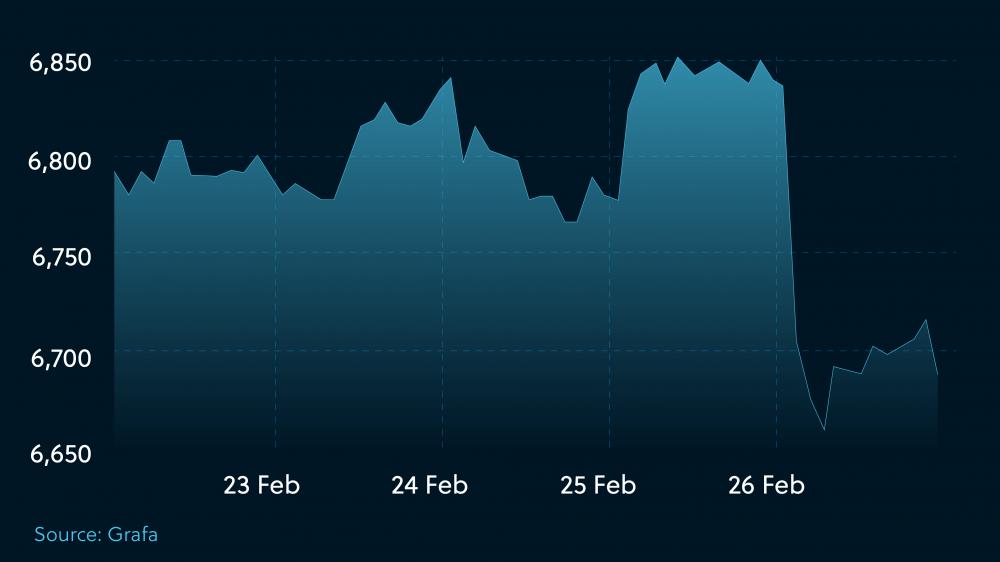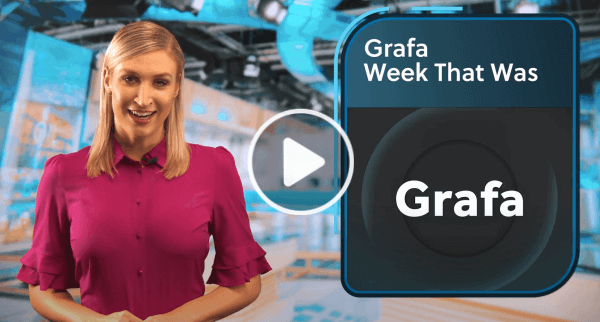 Musk tweets, Bitcoin tumbles
The power of an Elon Musk tweet was in full force again this week.After driving up the price of Bitcoin with a US$1.5 billion investment in the cryptocurrency, the Tesla founder tweeted this week that "Bitcoin and Ethereum seem high lol".As a result, Bitcoin plunged from a US$58,000 record high to end the week below US$50,000.Meanwhile, payment platform Square bought US$170 million dollars of Bitcoin – tripling its investment.And Ethereum topped US$2000 for the first time.
Buy now, pay later, under global microscope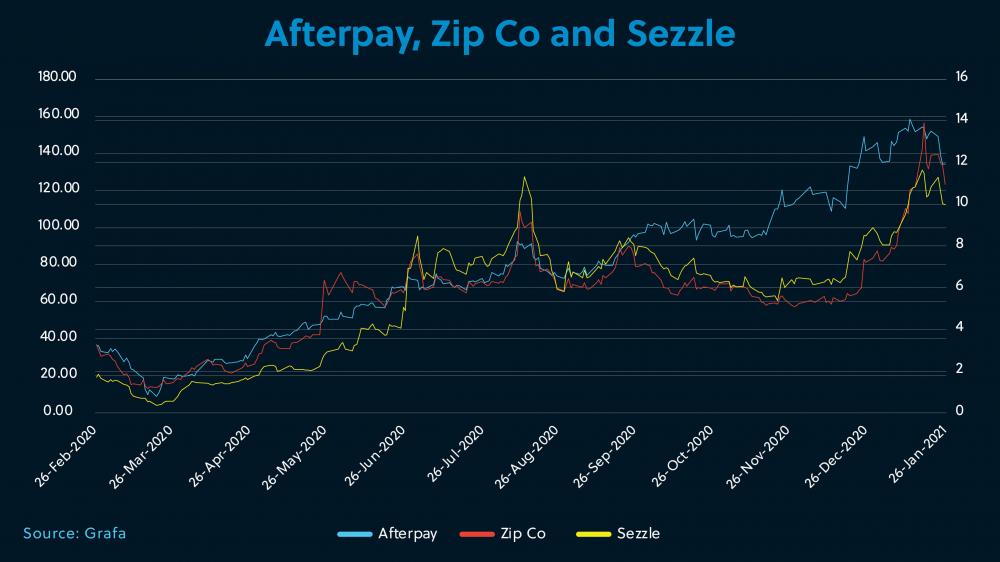 BNPL ASX companies valued at AUD$50BN.
Afterpay ASX200's best-performing stock in 2020.
Australian code of conduct begins March 1.
The buy now, pay later (BNPL) sector's status as a pandemic winner has been reinforced with data showing the sector's stratospheric growth over the past year as regulators begin to undertake action to mitigate the growth of BNPL customers acquiring unaffordable debt.
The combined value of 13 ASX-listed BNPL companies is worth more than AUD$50 billion following triple-digit share price growth for the likes of Afterpay, Zip Co and Sezzle.
After initially falling sharply, the BNPL sector quickly rebounded in March 2020 as lockdowns and travel restrictions boosted local domestic economic activity.
Afterpay topped the ASX200 in 2020 as the best performing stock, surging 1680% from AUD$8.90/share on March 23 last year to a record AUD$158.47/share on Feb. 10.
Zip Co has surged 1038% from a low of AUD$1.23/share on March 23 to a high of AUD$13.92/share on Feb. 16, while Sezzle has provided investors with a 2815% gain from AUD$0.40/share on March 23 to AUD$11.63 on Feb. 15.
In June 2020, BNPL transactions totalled 4.8 million – a growth of 43% from June 2019.
Fueling the growth, analysts say, is a trend away from credit cards along with online buying and a preference for smaller payments over time.
However, it's also causing financial distress, with an Australian Securities and Investment Commission report revealing one in five customers are failing to make repayments.
To read the full article and more in the Grafa app, available on all app stores.
Track the trends
Get the hot tips first
Stay close to your investments
Learn to trade like a pro
Let your money entertain you
See more
stories like this
After the first 20 minutes of trade, these are the stocks that are shooting higher
...read more
See more
stories like this