All the way with USA? – Money Mate
All the way with USA?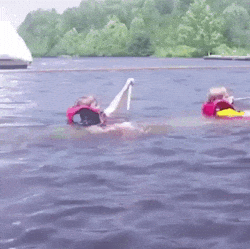 If the US sneezes, Australia can catch a cold, so all eyes will be on the US economy this week as President Joe Biden's US$1.9 trillion stimulus package looks set to clear its final hurdles.
The US Senate voted last week to approve a budget reconciliation process that could allow Biden's COVID-19 rescue package to be pushed through quickly to restore the economy's health.
It comes as Wall Street continues to sweat over so-called meme stocks, with pressure mounting for regulators to intervene.
The release of US employment trends on Tuesday will be closely watched, while Australian markets will track key business confidence reports from the big banks.

Monday
CNY China Trade Balance
Is Australia's manufacturing sector recovering?
Tuesday 02:00am AEDT
US Employment Trends
Are jobs harder or easier to get as the US economy struggles through COVID?
Tuesday 11:30am AEDT
NAB Business Confidence
How is Australia's economy faring amid global challenges?
Wednesday 10:30am AEDT
Westpac Consumer Sentiment
Are Australian consumers spending or saving?
Aussie retail trending up – but can it last?
Keep an eye on US retail stocks as well as Australian retailers with a presence in the US.Black Friday retail sales have become one of the biggest events events on the retail calendar.
Want to see more?
To read the full article and more in the Grafa app, available on all app stores.
Track the trends
Get the hot tips first
Stay close to your investments
Learn to trade like a pro
Let your money entertain you
See more
stories like this
After the first 20 minutes of trade, these are the stocks that are shooting higher
...read more
See more
stories like this