A tale of two Joes – Money Mate
A tale of two Joes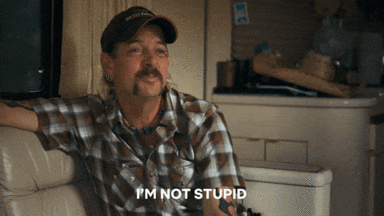 Joe Biden tapped in, Joe Exotic missed out, Netflix surged and the price of Bitcoin plummeted.
Newly-sworn in President Biden prompted a market rally on Wall Street, which helped the ASX jump 1.27% this week.
Not so great for the other Joe – Joe Exotic that is – who missed out on one of Donald Trump's pardons.
Lil Wayne, former Trump advisor Steve Bannon and ex-Google engineer Anthony Levandowski all made the cut. Trump, and his family, didn't.
The week as a chart
Want to see more charts?
Preorder Grafa now!
ASX rides high despite China trade slaps
China's trade spat with Australia dominated the headlines but triggered an investment rush, with Treasury Wines surging 3.65% despite a brutal new tariff on wine from the Middle Kingdom.The tariffs have split opinion over what's next, with iron ore a big talking point.But the metal's spot price hit record highs of $US136.29 per tonne after Brazilian producer Vale downgraded 2020 production.This pushed miners like Fortescue Metals, BHP and Rio Tinto up, pulling the ASX200 along for the ride.
Want to see more?
Netflix shares soar as streaming service captures 3% of world's population
More than 200 million subscribers globally.
Now generating free cash, considering buybacks.
The streaming giant has a market cap of US$250 billion.
When Netflix released its latest quarterly earnings this week, the share price pop was considerable with the world's largest streaming service gaining 17% at Tuesday close to finish at $US584.
Subscriber numbers exceed 200 million globally (3% of the world's population has Netflix) and cap a stellar run for the group that first exceeded 100 million subscribers in 2017.
The doubling of users has taken place over three years, whereas arriving at 100 million took seven years.
Netflix, despite intense competition from the likes of Amazon, Apple and Disney, maintains a dominant position within its industry vertical and is now a major production house.
Know a mate who would like this? Forward it on.
unsubscribe
Grafa PTY LTD, Outram Street, West Perth WA 6005, Australia
To read the full article and more in the Grafa app, available on all app stores.
Track the trends
Get the hot tips first
Stay close to your investments
Learn to trade like a pro
Let your money entertain you
See more
stories like this
After the first 20 minutes of trade, these are the stocks that are shooting higher
...read more
See more
stories like this